In the absence of trade shows, conferences and other marketing opportunities where brands have traditionally set up booths and passed out keychains and other promotional gift items, companies are working hard to figure out how to get people to see their logos now during the pandemic.
Masks made a thumping entry into the world and have become mandatory almost across the globe! These masks are now being seen as more than just face protectors. Several fashion houses have turned them into accessories, while brands are using them as branding tools.
Global names like Disney, Nike, Louis Phillipe, Tommy Hilfiger, Wildcraft, Puma, Adidas, to and local brands too are stamping masks with their logos. Not only clothing brands, but sports leagues like Major League Soccer, National Hockey League, and mass media companies like Warner Bros have their own branded masks. Masks by Disney featuring its characters like Baby Yoda, Elsa, Mickey and Minnie Mouse, the Avengers, etc are very famous among children and teens for their stylish and fun colours.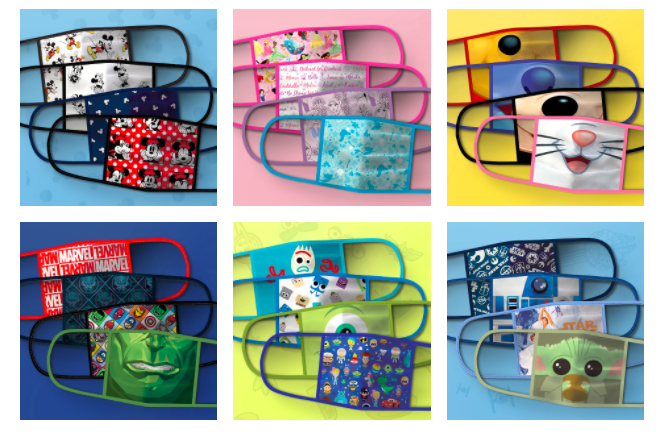 A branded face mask is a walking billboard for a brand! This has become one of the best ways to advertise and market during these times where advertising and marketing spends have taken a hit. Customers and employees will be wearing this everywhere and all the time which makes way to increasing Brand Visibility. As masks are just below the eye level its better than a T-Shirt or a Cap and to gain visibility.