With a highly increasing number of integrated campaigns, emerging channels and evolving technology, today's campaigns are extremely creative and innovative. Successful campaigns are those that stir up emotions and have a lasting impact on our minds, influencing our purchase behavior either directly or indirectly. As the year comes to an end, a look back at one of the best campaigns of the year is what we need to inspire us to achieve greater success in the New Year.
Powerful storytelling. Emotional Appeal. The Urge to do something. This year's best campaign in my opinion had it all and more.
Donate your words: Cadbury and Age UK
Age UK and Cadbury came together for a campaign to address loneliness among older people, after a research by Age UK a leading charity for older people, revealed that 1.4 million older people struggle with loneliness and 225,000 often go a whole week without speaking to anyone.

To support the cause and tackle the issue of loneliness, Cadbury's came up with a limited edition "blank" chocolate packaging, stating that it is "Donating its Words" to the elderly. Not just words, but Cadbury's went a step further and committed itself to donating 30p from every pack sold to Age UK to help tackle loneliness among the elderly.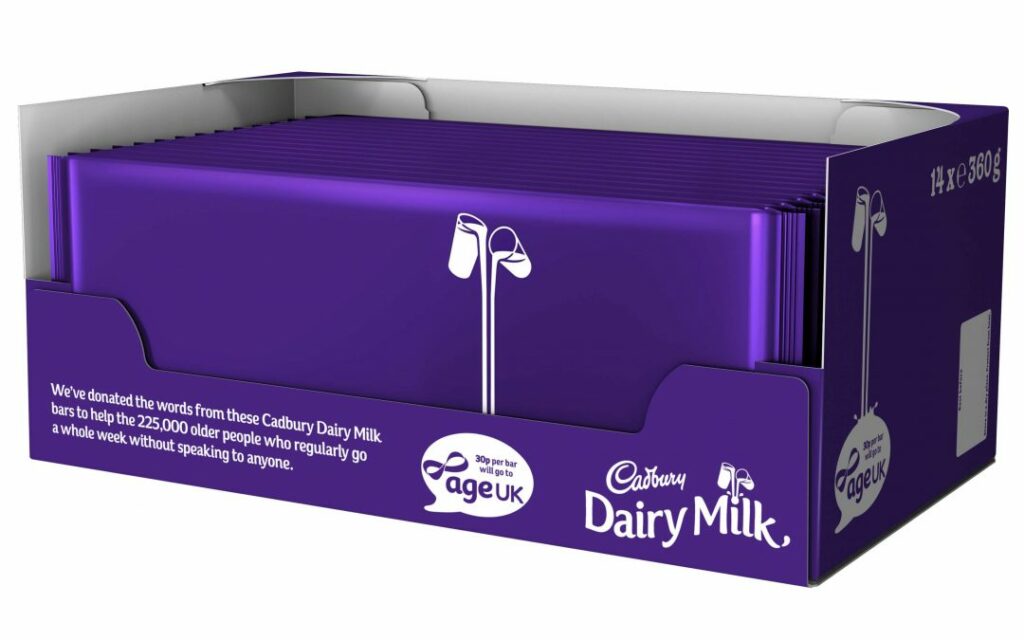 Brand Awareness of Cadbury and Campaign Awareness of Age UK
YouGov, a market research and data analytics firm which tracked this campaign, has revealed that Cadbury's Buzz scores (a net measure of whether consumers have heard anything positive or negative about the brand in the last fortnight) increased from +8.7 to +11 (a 2.3-point increase).
Cadbury's Attention scores (whether someone has heard anything about a brand, positive or negative, in the past two weeks) increased from +16.7 to +20.4 and Word of Mouth Exposure scores (whether someone has talked about the brand with friends and family in the last two weeks), increased from +15.8 to +17.8. Not only awareness but the likelihood of customer purchasing from the brand increased by 4.6 points.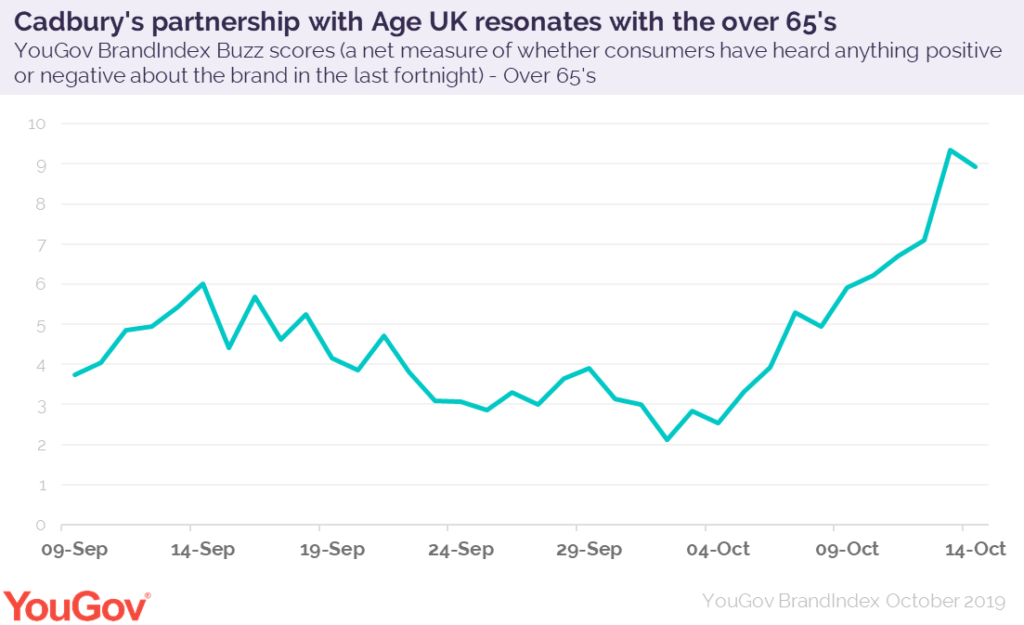 It is campaigns like these that leave a lasting impression on consumers and play a vital role in constructing a positive brand image. This campaign stands as an example of how a brand can increase its revenue and boost its brand image together, at the same time, with a stellar idea!
Let's take a resolution to Donate Our Words to help the elderly by saying a simple Hello and greeting them, or by calling them up and brightening their day from 2020 onwards.
Wishing all of you a Fantastic New Year 2020!