Getting the right message across to consumers at the right time is a key factor for any campaign. Targeted & Segmented messaging is becoming relevant by the day compared to generic messaging. To be relevant & stay on top of the game, paying close attention to trends, recent events or social issues is extremely important. Making the most of the 'moment' offers brands the power to communicate relevantly with their consumers.
As defined by Mr. William Grobel, Senior Manager, Deloitte Digital, "Moment marketing is the ability to take advantage of an event to deliver relevant and related, seemingly spontaneous, and often fleeting interactions with customers in real time."
How have some of the brands embraced Moment Marketing?
After actor Rahul Bose posted online that he was charged Rs 442 for 2 bananas at JW Marriot, various brands captured the moment and churned out some cheeky ads that made them extremely relevant at that moment.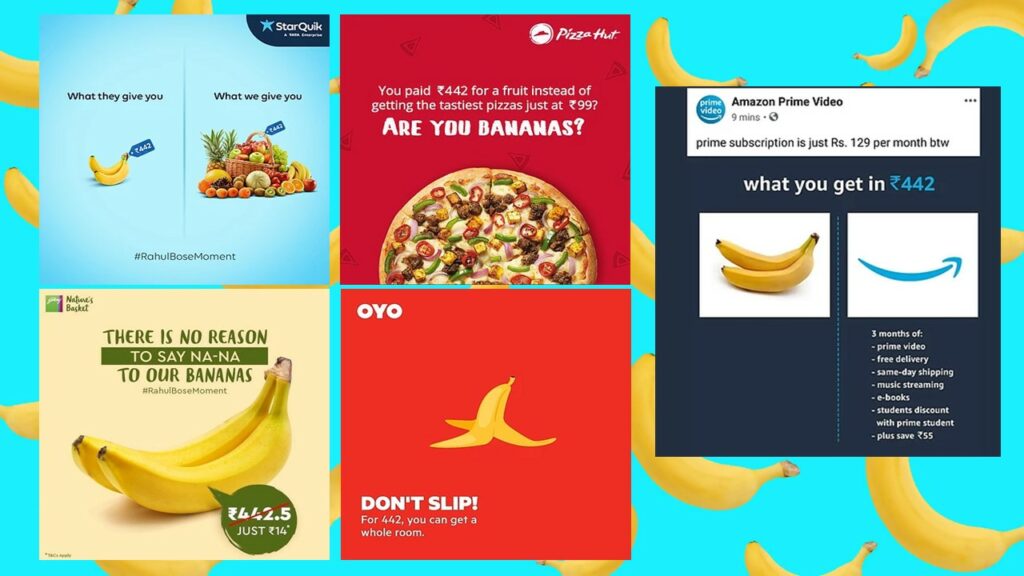 While Amazon Prime was quick enough to come up with a range of its services that it is offering at Rs 442 compared to the price of 2 bananas, "There is no reason to say Na-Na to our bananas" said, Nature's Basket where it came up with an ad mentioning the price of 2 bananas as Rs 14, striking off Rs 442. "Don't slip," said an Oyo Rooms ad showing a banana peel. "For (Rs) 422 you can get a whole room." Pizza Hut took mileage of the situation by saying, "You paid Rs 422 for a fruit instead of getting the tastiest pizzas at just Rs 99? Are you bananas?"
Trending events, issues or moments like these provide a great opportunity for brands to make themselves extremely relevant and connect better with their consumers. In today's fast paced world, moments like these give brands the power to directly communicate with their consumers and portray the image of being relevant.
Another great example of Moment Marketing is when Zomato captured the moment of iPhone 11 Pro release. As everyone were talking about the most awaited launch, to make itself relevant, Zomato associated itself with the 3-camera iPhone 11 Pro to showcase its quick and affordable offerings. It tweeted a picture of three cups of coffee, strategically placed in a manner that mimicked camera design of the newly launched iPhone 11 Pro. While the ad said, 'for less than ₹199' the tweet said, 'Do it like a Pro'.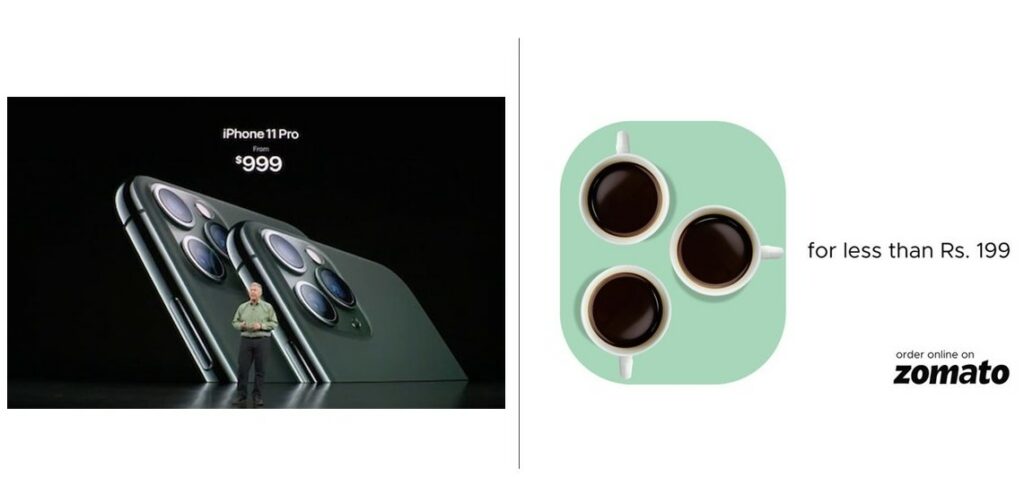 This way, brands are finding out unique ways to keep up with the trend through moment marketing. The smartest brands will use moment marketing as a strategic complement to core campaigns in order to ensure that the overall search strategy encompasses more situations and drives more engagement.