First impression may not be the last impression in the world of emails, but it always matters, because, user behavior indicates that the maximum chance of emails being opened is only once. So what is it that ensures maximum open rates?
#1 Strong subject line
Your email subject line is the first thing anyone sees when you send them an email. It should capture their attention, which urges them to open your email.
Some best practices of great subject lines:
Grab the attention of your readers in as few words as possible
Provide value for the recipient that makes them want to open the email
Summarize what recipients are going to read once they open the email
#2 Attention-grabbing pre-headers
Your email pre-header is a preview of what the email is about, similar to the meta description of a web page. It's the second thing recipients see.
A best practice for an impactful pre-header:
Rather than rewriting the first sentence of your email, customize the pre-header and provide an inside look into what recipients are about to read.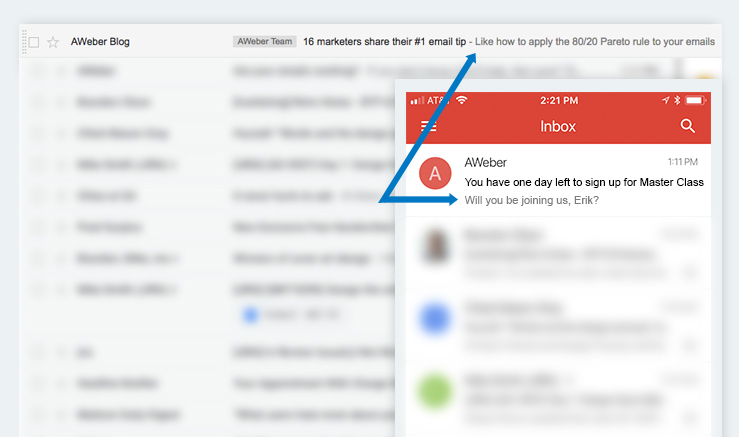 #3 Personalization
Personalization & Customization makes emails more thoughtful, professional, and personal. Email personalization also helps you humanize your brand. This touch helps you foster a relationship between your business and email recipients and boost retention rates.
#4 Consistency
Give recipients the information they want or need from you. Do not beat around the bush or brag too much about your business. This will value their time which has the potential to help you improve email subscriber retention.
#5 Corporate Branding
When recipients open your email, they should know which company has sent them the email. Meaning, your emails should be branded.
To ensure branding, consider using the following best practices:
Use the same colors and fonts that you use in your other branding and marketing materials.
Include logo, a link to your website, links to your social media accounts, and calls-to-action (CTAs) that are relevant to your products or services.
#6 Visual Content
When recipients open an email and see paragraphs of information, they are likely not to read the email. Usage of Images, Videos, Animations or GIFs capture their attention and makes the email interesting for them to read on.
#7 Responsive Email Designs/Templates
Responsive design means, your email has to adapt to different devices of your recipients whether it's on a desktop, laptop, or mobile device. Recipients should be able to read your emails with ease no matter where or how they're viewing them. By incorporating a responsive design, you'll be able to improve email retention across all devices.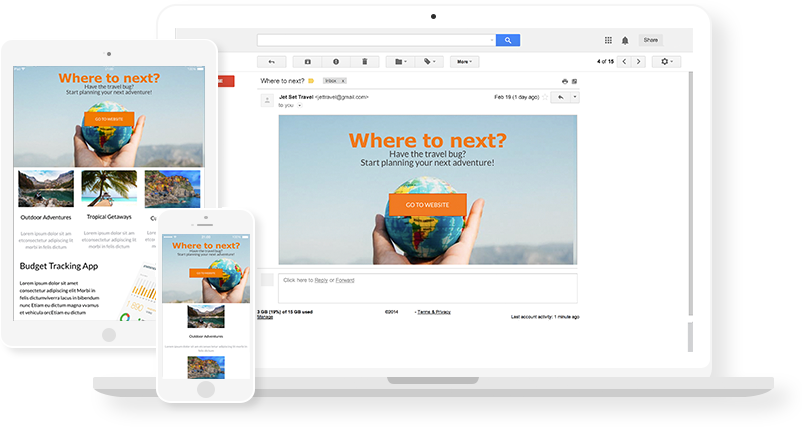 #8 CTAs (Call-to-Action)
Calls-to-action (CTAs) are used to convert your email recipients. For instance, CTAs can be used to get recipients to follow you on social media, visit your website, chat with a sales rep etc. CTAs should be visible, enticing, and clearly show why they're valuable to click.
#9 Footer
Even though the footer comes at last, it's not the least—in fact, it's one of the most significant parts of an email. An ideal email footer should include the organization's contact details, links to main segments of your website, key services or products, social sharing or 'forward to a friend' buttons. Another significant addition to the footer that most marketers miss is a, "Why are you receiving this email?" line that will diminish chances of your emails going to spam folders.